Postage Inspired Gift Wrapping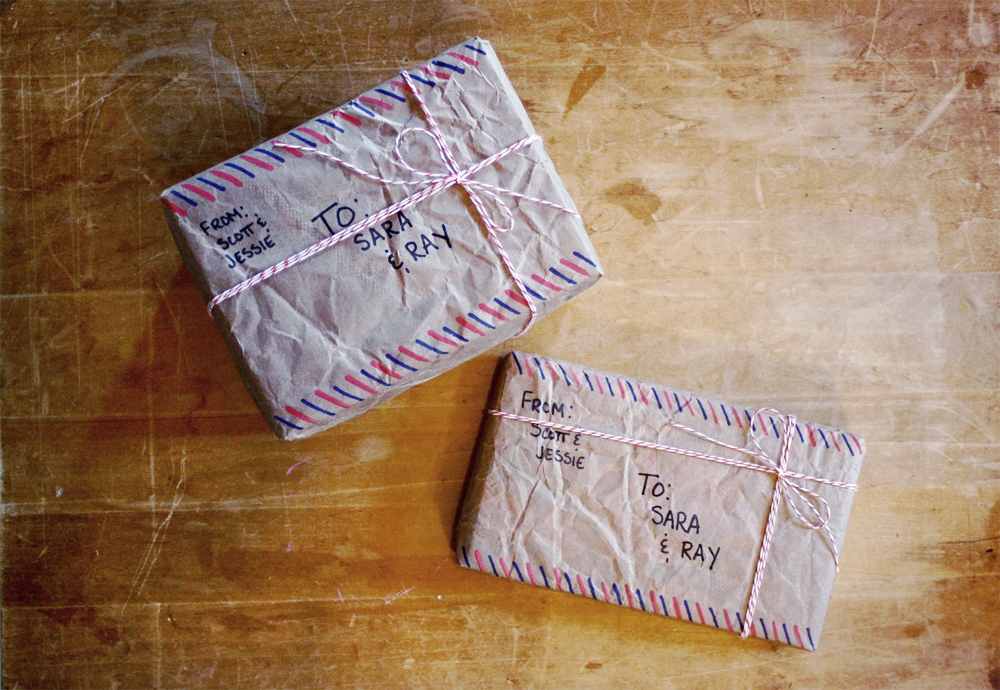 Todays holiday tip is more about the package than what's inside it. How you wrap your gift matters! You've taken care to find or make a special gift, you want the lucky recipient to feel that even before they open it. I almost always wrap with brown paper—just save the stuff thats used in shipping packages from anything you order online. To get this postage inspired look, follow these very simple steps…
Instructions
1. Wrap the gift in brown paper.
2. Use red and blue paint markers (or Sharpies) to make diagonal lines along two sides of the top of the package.
3. "Address" the package with a black Sharpie.
4. Add some bakery twine, because lets be honest, everything gets better with a little bakery twine.
Do you wrap packages with unconventional thrifty materials? Share your ideas in the comments!